Go Public Institute Company Information
Go Public Institute has advised and assisted over 50 companies to successfully Go Public.
Go Public Institute provides advice and introductions to professional firms necessary for all public companies, including:

Funding Sources

PIPE Investors

Investment Bankers

Securities Attorneys

PCAOB Qualified Auditors

Investor Relations Firms

Market Makers

Transfer Agents

Qualified board Members
From reverse merger services in acquiring existing public shells for sale, to creating IPOs, to creating a custom public shell company for your business, Go Public Institute will provide you with a financial plan that compliments your needs.
Resume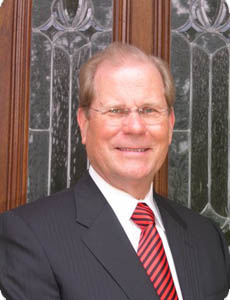 MICHAEL T. FEARNOW, managing partner of Go Public Institute, has over 40 years' experience as a securities consultant to small and medium sized growth companies.
He has assisted numerous clients in successful reverse mergers, IPOs, Secondary Offerings and private placements. Mr. Fearnow obtained a degree in Business Administration from the University of Kansas in 1967. He began his investment banking career as an account executive with Merrill Lynch in 1972 and by 1978 had become a Senior Account Executive and Product Manager for new issues underwriting.

In 1978 Mr. Fearnow was a co-founder of Porcari, Fearnow & Associates, Inc. a full service NASD broker-dealer. He served as chairman from 1978 to 1987 and structured and participated in financing numerous private placements, public underwritings, venture capital transactions and public mergers. During the last 25 years, Mr. Fearnow has assisted and advised over 50 companies in going public.
For more information about the benefits of going public with a reverse merger for your company contact the Go Public Institute at 713-301-8921
Go Public Disclaimer – Go Public Institute performs no underwriting function and acts solely on behalf of a client company in providing in-house financial advisory services. Although the consulting services of Go Public Institute may include general advice and consultation regarding general legal topics relating to the consulting services to be rendered, particularly with respect to areas of financial expertise of Go Public Institute, the services rendered by Go Public Institute do not include the rendition of professional legal services or any specific legal service, advice or consultation by any affiliate of Go Public Institute. Go Public Institute is not a Broker Dealer or registered with FINRA or the SEC. Go Public Institute will not accept broker fees or compensation for raising capital.

Serving customers all over the world including: Brazil, China, Canada, India, Europe and the U.S..